It is not surprising that Singapore businesses opt for a mobile-first strategy as APAC reported over 50% smartphone penetration in the country last year. It claimed that the average smartphone user in Singapore had around 40 apps installed at a time on their smartphone. Most of these apps belong to the social media category as 64% of the population is active on social media, according to We Are Social in 2016. The other major attraction is gaming as App Annie showed the top-ranked at the Apple store being Minecraft, Clash Royale, Monopoly, Mobilestrike, and of course, the latest sensation, Uber.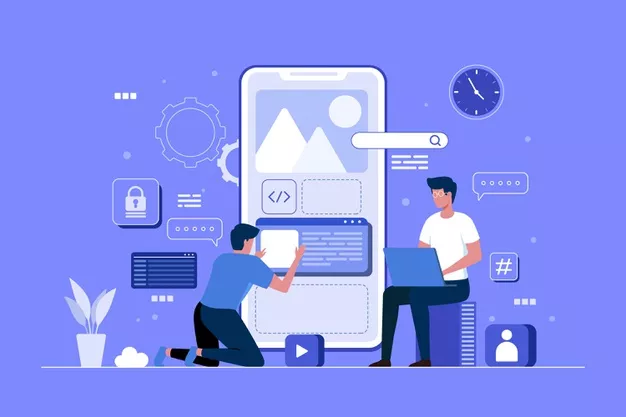 Since the dawn of the mobile app era, users have been pulled in two main directions: Android or iOS. Windows is still a popular operating system, but it's obviously not running for the top spot anymore. There are several other operating systems, which are employed by small segments of mobile app users. However, they do not occupy key positions in the mobile app market.
Position of Apple in Singapore
Apple has a lot of credibility among peers and consumers alike. It has a much-focused marketing strategy that shows clearly in iOS apps. Apple is in a class all its own, and all the competition out there knows that. It has a strong presence all over Asia, especially Singapore, as the city is a thriving technology hub. Many of them are based here and working as freelancers for companies in the West that outsource. App users are accustomed to the best and gravitate towards iOS devices for that reason. The Next Web revealed that the country had the most iOS devices per population these past few years.
Google as seen in Singapore
Android is a different story altogether. The marketing strategy of Google differs greatly from that of Apple. These tech giants appear to be moving their brands in opposite directions. They don't have the same goals, and as I will explain, their target audience is not the same. Most Asian economies are third-world countries, so a majority of smartphone users turn to Android.
Related Articles : 
Some key factors determine the current situation of Android and iOS apps in Singapore.
Monetization of apps
App development is a business, so, like any other, it runs on money. If you visit an app store, you will notice that the top downloads are all free. Everyone loves free stuff, and Singapore users are no different. The age of the smartphone has raised user expectations considerably. With UX in the spotlight, app developers in Singapore have stepped up their game. Obviously, much investment goes into building an app, so businesses are reluctant to launch it for free. However, some excellent monetization strategies have been introduced, such as in-app marketing. A lot of businesses currently offer free apps with premium plans that have paid advanced features.
This tactic is true for most Android apps at Google Play Store, but iOS apps do not follow the same road. Apple users tend to be loyal and do not mind paying for high-quality apps. They are accustomed to paid apps. Many iOS apps have multiple price packages depending on the level of features you wish to use. The trend towards free apps with premium plans is rising as App Annie displays the paid ones, mostly games like Minecraft on iOS.