The Host Monster Website Hosting domain is actually a lot newer than I thought. They registered their domain in December 2006. The registration contacts come out of Provo, Utah. To start, their big pitch is that they offer Web Hosting for $6.95 each month you remain with them. On top of this, they also don't charge any setup fees, have any hidden fees, and they include the domain with your order. They also have tools that will allow you to promote your website free once you are a member. As far as my review is concerned, this is a perfect start.
One of the other features that are offered by Host Monster Website Hosting is the ability to install over 50 scripts with a one-click installer called Simple Scripts. This could be a good deal for people who need features on their website fast. They also offer a free Website Builder with Templates. Many people out there aren't very good at website design. So by going with these templates, you could be able to get a website up a lot more inexpensively than going with a web designer to make you a custom template. I've done this too many times myself.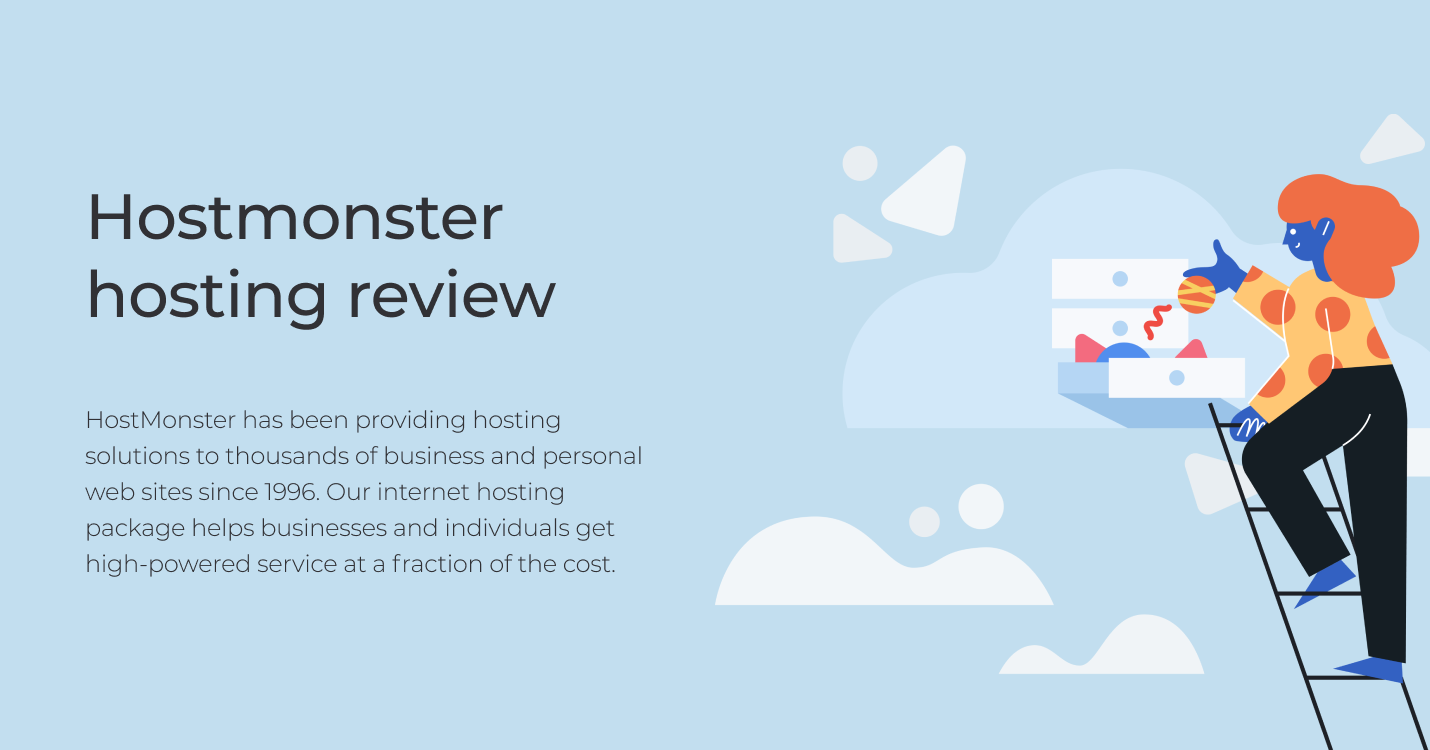 The Host Monster Website Hosting company offers a 99.9% Website Uptime Guarantee. Now I've seen this guarantee on quite a few major hosting companies; while this is great to know, it's nothing spectacular in and of itself. Also, once you signup for their service, they offer Instant Setup, which means that you can start uploading files and getting your website up and running immediately. This is always good.
If you are a Pay Per Click Advertising fan, Host Monster Website Hosting offers $25.00 in free Yahoo Credits and $50.00 in free Google advertising credits. This alone could arguably pay for six months of hosting, although if you search hard enough, you may be able to find these deals in other places on the web. The company offers Website Hosting Support that is round the clock. But not only that, is they claim it is in-house, which means that they do not outsource this function.
With a service like Host Monster Website Hosting offering their services at just $6.95 every 30 days, I assumed that you'd have to go with some long-term contract. But I was mistaken. They actually allow you to cancel your service anytime with them, with no cancellation fees. Back years ago, getting Website Hosting was a big deal. Who you chose was, and the price was. Computers and Website Hosting, in general, have gone way down over the years.
Related Articles : 
If you are into Niche Marketing, this is a great service to have. The price is definitely on the spot, and they do offer unlimited domains, along with unlimited bandwidth, which is great for hosting videos and unlimited space. This makes their package great for Network Marketers who often like to set up different domains to test their lead capture pages. When you get to their website, you will notice that they offer a Demo Login. I also noticed they have a 1-866 number, just like a 1-800 number. You can call and ask them any questions you like.
If you already have a domain name and want to transfer it to Host Monster, they will provide you with the info you need so you can transfer your domain. If you need a domain, you can search to see if it is available right from their website. If it isn't, you can order your package and domain name at the same time. Their website makes this process really easy.