Digital transformation is the future of business. An effective digital transformation is not just about incorporating the latest trends and technologies but changing how companies operate. As a result, digitally transforming an entire organization can be time-consuming and complex. However, a digital transformation manager possesses personal and organizational skills that can significantly improve success rates and help save time.
Here are the top 5 skills you need as a digital transformation manager to successfully transform the business digitally.
1. Data Analytics
Any digital transformation project will provide business leaders and decision-makers with more data. While having access to a large amount of data is beneficial, expert analysis is required to assist organizations in turning vast amounts of data into actionable conclusions that generate business profits. Therefore, data analytics skills are essential to an organization's successful digital transformation.
Using data and analytics to run your digital transformation project before and after it starts allows you to overcome modern business problems that hinder successful data initiatives. Some of the problems are:
Data fragmentation
Data quality issues
Complexities with legal systems or applications
Unable to meet customer expectations
Digital transformation managers should understand data analytics and its applications. It would help them avoid these issues and complete a digital transformation project.
2. Digital Literacy
Digital literacy is one of the most important digital transformation manager skills. Finding, analyzing, developing, and communicating information using information and communication technologies requires cognitive and technical skills. So, it is much more than just technical knowledge.
Digital transformation managers must be digital natives. They must understand and learn the role of technology in today's business world and daily lives.
3. Digital Marketing
Simplifying business processes and developing a better product through digital transformation are pointless if the final product cannot effectively reach its target market. This means marketing skills like e-commerce, search engine optimization (SEO), email, and social media marketing are essential. It helps businesses promote their products, generate consumer demand, and successfully garner and utilize customer feedback.
A manager must understand the role of digital marketing in the digital transformation process and be capable of successfully implementing it.
4. Cybersecurity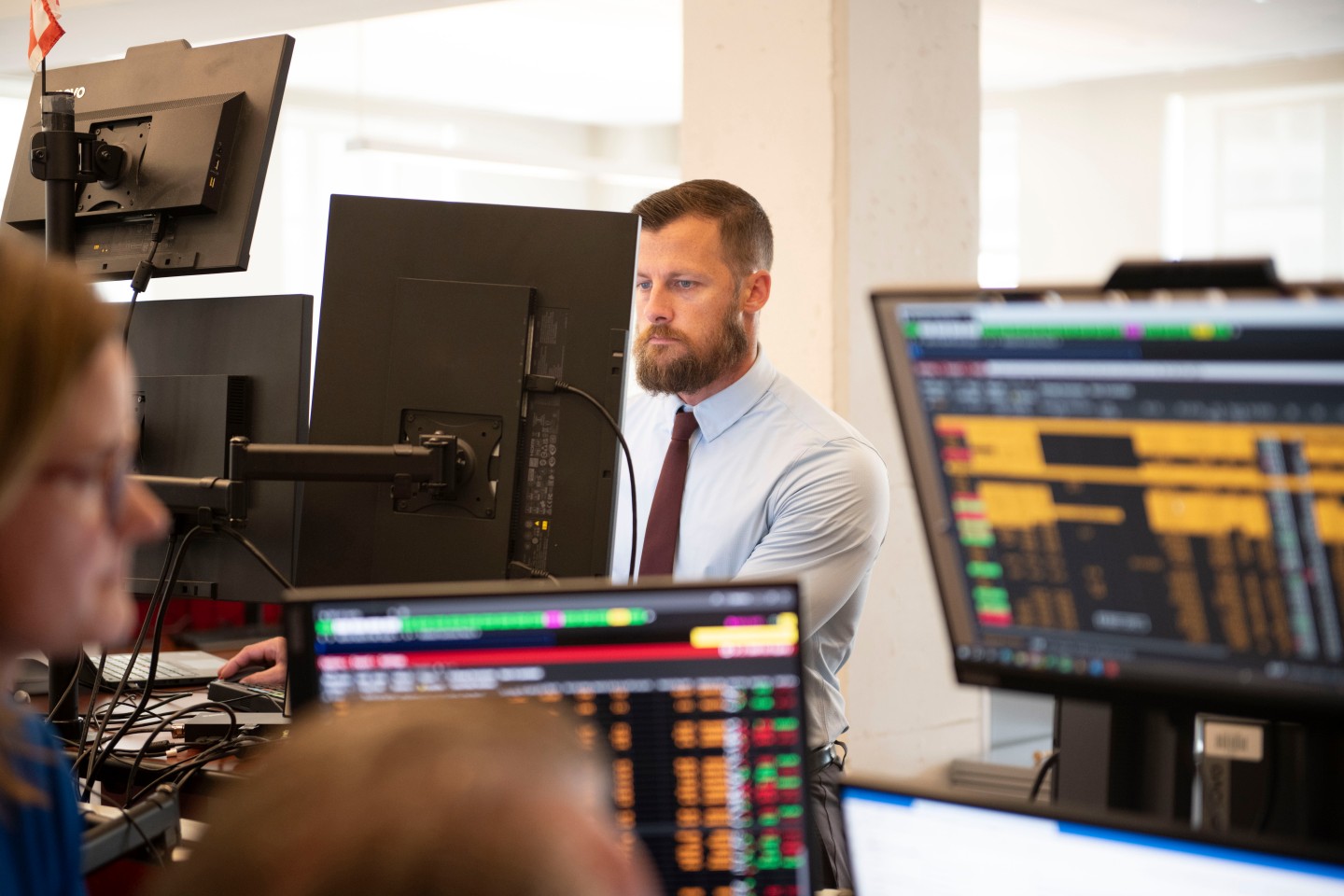 The risk of cyberattacks rises as goods retailers, brands, and distributors become more digitally connected to global supply chains and customers. Many organizations neglect or are unaware of this critical component of digital transformation.
With a growing distributed workforce, reliance on the cloud, and rapid transformation, organizations must mitigate potential risks by hiring managers with cybersecurity skills. These managers will help organizations manage fraud prevention, security, and product development while creating a digital customer experience.
5. Leadership
The above four skills are necessary for digital transformation success. However, the largest obstacle to digital transformation is the company culture. It can significantly affect employees' perceptions of change. And a resistant culture can hinder transformation.
Since company culture is difficult to change, its success largely depends on its leaders. Digital transformation is a complex, costly, and time-consuming process that requires strong leadership.
A digital transformation manager must have many leadership skills to achieve meaningful, long-term transformation. Some of them are:
Strategic thinking
Change management skills
Learnability
Ability to plan, execute, and promote
Ability to motivate
An effective digital transformation manager must demonstrate these skills to achieve a successful business transformation. Consider digital transformation certifications if you want to learn more about these skills and how to apply them to transform a business digitally successfully. These online training programs, offered by top Indian institutes, are designed specifically for working professionals and freshers to help them advance in their careers.