Home loans are loans used to buy the house you want. It assists the buyer with funds to buy the house of their dreams. But it is also the most significant liability for the person in their lifetime. The tenure for the loan is taken the longest among other loans such as education, auto, business, and personal loans. You have to pay the EMI of the loan for the most extended period. But there are six ways you can reduce the EMI of the existing home loan. You can even calculate your EMI on a home loan EMI calculator.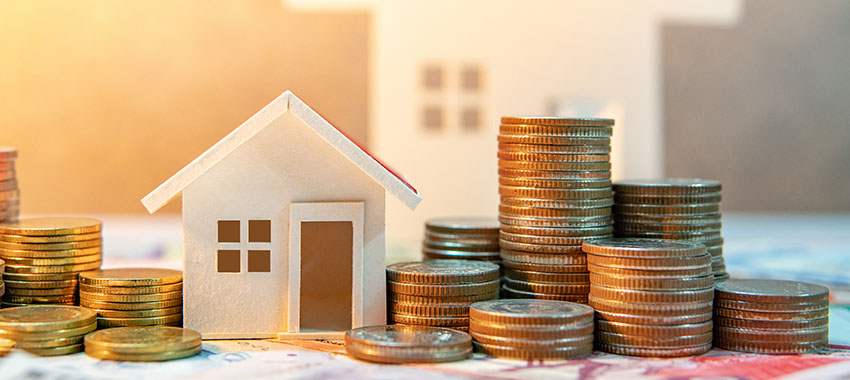 Transfer your loan to another bank or financial institution:
After taking a home loan from the bank or any other financial institute, you might not pay much attention to that bank's interest rate and EMI. In which case, you can shift to any other bank or financial institute. There's no penalty for moving your loan from one moneylender to another. The moneylender will charge his basic fees, but that's all. So if you find your bank not competitive with the rate of interest and EMIs, you can shift to any other money lender.
The shift from fixed loan to floating loan:
Once you take a home loan, a fixed loan, you will have to pay a fixed rate of interest and EMIs. Usually, the rate of interest and EMI for fixed loans is 1% to 2% higher than the average rate. To be charged less EMI and interest rate. So before buying the home loan, choose the floating loan. In a floating loan, you will have to pay a lesser rate of interest and EMIs. Hence always choose a floating loan over a fixed loan. You may even switch the fixed loan from the floating loan. You can switch to a floating loan from the same money lender or a different one. Although you may have to pay the penalty, you will still be at a benefit. If you go for a fixed loan, make sure that the interest rate and EMIs are meager than the previous interest rate and EMIs.
Partial repayment and EMI adjustment:
If you have a floating loan, you have much flexibility in how you repay your loans. By making partial repayment, you can reduce the tenure for your home loan. You can even bring down the principal amount of your home loan. After paying a substantial amount, you can even ask the bank or financial institute to bring down the EMI.
Extend your tenure of the home loan:
If you suppose you have a lot of financial burdens and cannot pay the home loan, you can ask the money lender to extend your home loan tenure. This will give you time and reduce the financial burden.
RBI offered loan restructuring:
You might find it challenging to repay the amount you borrowed as a home loan from the money lenders. One way of dealing with it is to opt for a moratorium. This way, the EMI will also be waived off.
Interest rate regime:
It might be that you are following the old regime of paying the interest. It's time you shift your authority to EBR-linked loans.
The bottom line:
You might be facing financial burdens after borrowing funds from a money lender as a home loan. But there are ways you can reduce the burden of interest rate and EMI. Check out Finserv MARKETS.
Source: https://economictimes.indiatimes.com/wealth/borrow/6-ways-existing-home-loan-borrowers-can-reduce-emi-amount/articleshow/83422810.cms